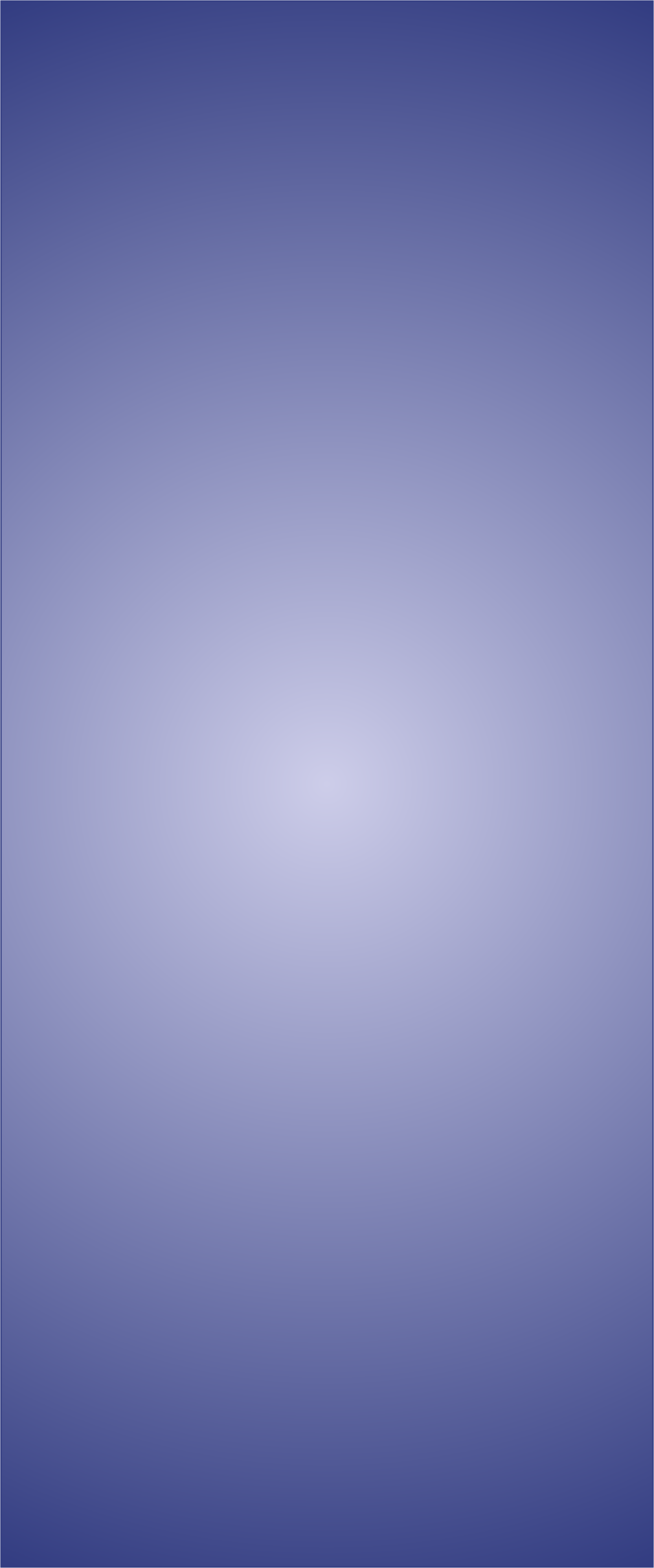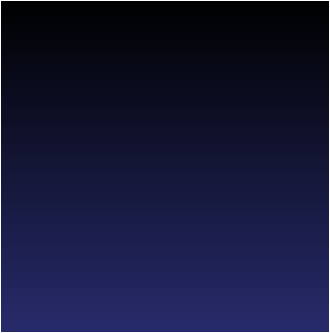 Energes Mission International
3800 Bridgeport Way West STE. A526
University Place, WA 98466

Construction on the first building which is a house for our missionaries, the Mingos, who are living on the property, is finished. Click on the thumbnail to link to the gallery of pictures of the house. We praise the Lord for His provision to complete this project through the donations of His people.

Three classrooms have also been built where the pastors and leaders can be trained. We also hold our Kid's Club and Youth Clubs there on Friday nights and Saturday mornings.

Our third building project was the Multi-purpose building which has a kitchen, sleeping quarters and bathroom for the cook, pantry, storage room and large open-air meeting room/gym. This building serves as dining hall as well as conference room and gym.

We are currently raising $80,000 to building two dorms which will accommodate 24 people each.

If you would like to be a part of what God has begun with EMI in Nicaragua please visit our Donate page where you can designate your gift. You can also be a part by coming on a short term missions team. Visit our Missions page for more information.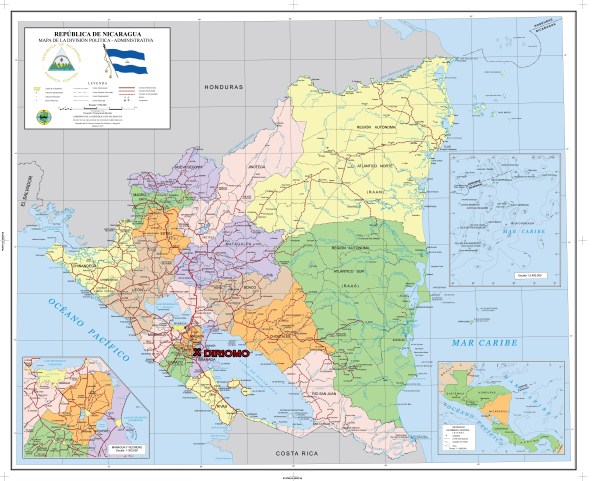 At this center we will train and equip pastors, leaders and laymen for the work of the ministry God has called them to. Areas of training will include theology, inductive Bible Studies, evangelism and discipleship, Christian life principles (stewardship, family life seminars, man-to-man seminars, etc.) Men's and Women's Ministry, Youth Ministry, and Sunday School and VBS Training among other subjects. This training will not only include classroom time but also practical ministry such as evangelistic campaigns, hospital & jail visitation, door-to-door evangelism, VBS, youth rallies etc.

The property is in the city of Diriomo which has a populationof about 22,000 people, and in the shadow of Volcano Mombacho, a majestic stratovolcano located just 15 minutes from Granada, the oldest city on the continent. Mombacho means "steep Mountain" in the Nahuatl language. The volcano, with its three peaks, is believed to have been the highest volcano in Nicaragua, but due to several collapses and erosion of the peaks, the "Guardian of Granada", as it is also known, it now stands at only 1322 meters above sea level. The collapses left two large horse-shoe shaped craters cutting into the summit of the NE and southern flanks. Volcano Mombacho has over 1,430 acres of untouched cloud forest and 16,420 acres of buffer zone and is home to 173 species of birds, 47 species of mammals, 752 species of plants and 10 species of amphibians, many of which are not found elsewhere in the world.
(http://www.orotravel.com/Volcano Mombacho)

Mombacho is an active volcano but has not had activity since 1570 when there was an avalanche of debris that is believed to have killed the 400 inhabitants of the town of Mombacho on the south side of the volcano. Although there were reports of an explosion there was no accepted evidence of such explosion. The current activity of the volcano consists of hot springs and fumaroles in the two craters. (http://www.volcano-news.com/mombacho.html)
Praise the Lord for His provision! Construction is now completed on the Multi-Purpose Building! Thank you to all who gave so that this could become a reality!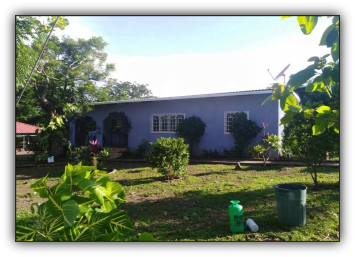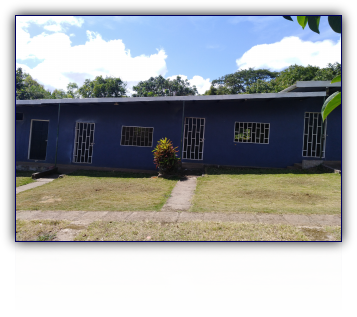 Missionary House
Classrooms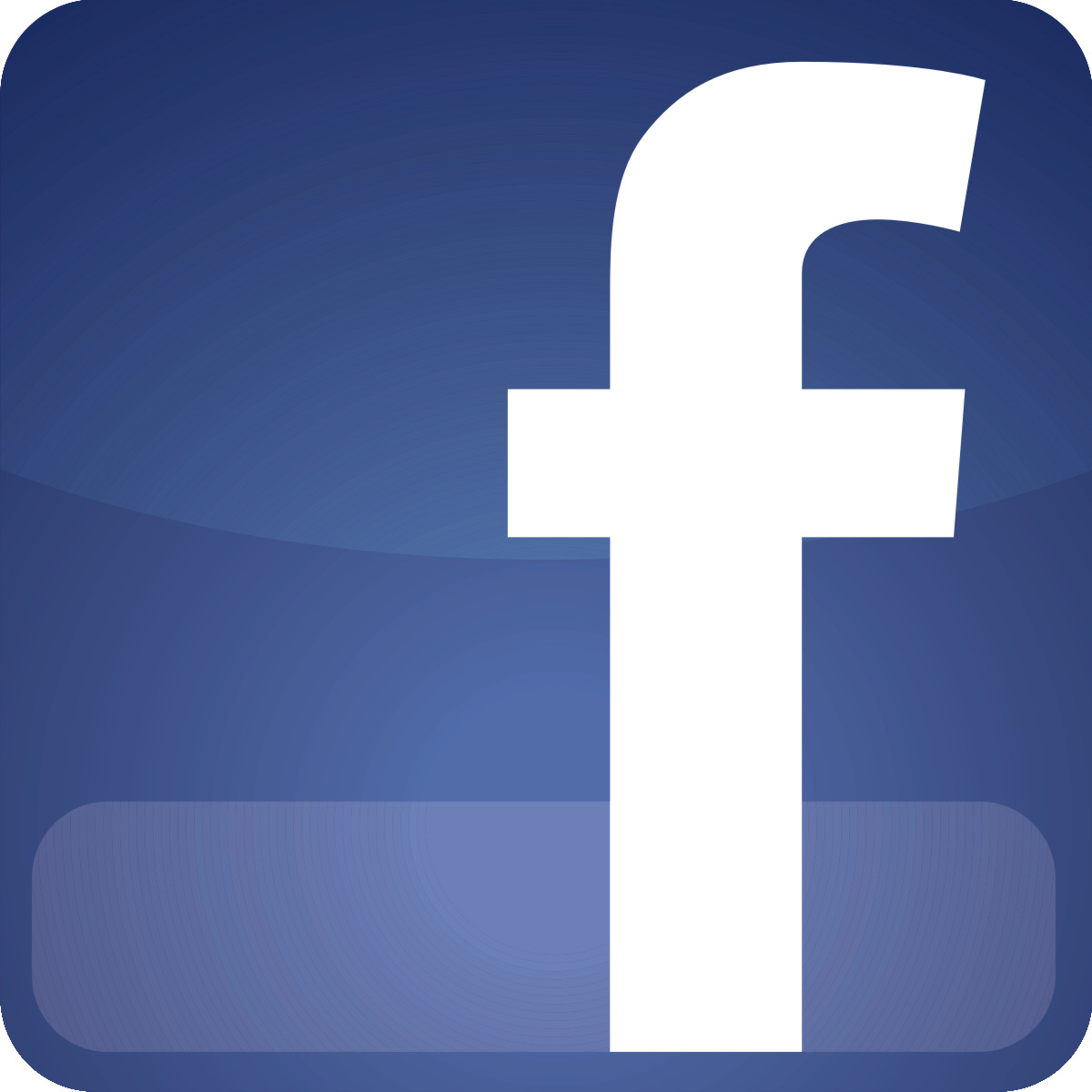 STAY
CONNECTED

God has given us a beautiful 5.2 acre piece of property in Diriomo, Nicaragua, approximately 45 minutes southwest of the capital city of Managua where we are developing a Ministry Training Center.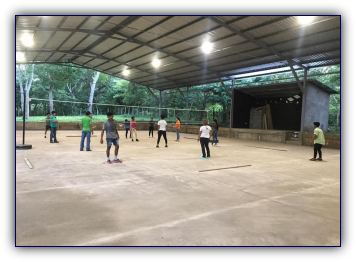 Multi-purpose